Want Funding from the Cannabis Industry? 
If you are a 501(c)(3) and willing to accept donations and sponsorships from cannabis companies AND are willing to provide them with the same recognition you give any other contributor or sponsor, register your nonprofit with us so we can refer you to cannabis companies looking to donate to organizations like YOURS! IT's FREE!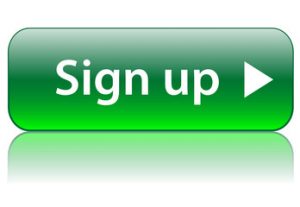 If you are a nonprofit and looking into whether or not you should be accepting funding from the cannabis industry, take a look at our White Paper, Accepting Cannabis Donations for your Non-profit Organization: Risks, Rewards, and Best Practices
---
Days of Giving Nonprofit Grant Program (

COMING SOON!

)
501(C)(3) Nonprofits that meet the criteria (see below) can apply for any amount of grant. The following criteria and other considerations will determine funding amounts:
Total raised on our CannaMakeADifference Day (TBA)
Total amount allotted to the county the nonprofit is servicing, as stated in the application
Total amount requested by a nonprofit
Total impact on the county if the grant applicant is awarded the grant
Total amount of the request against other potential applicant amounts for a specific county
Total number of grants awarded by the Grant Committee for a county
How will the funds be distributed?
The donations from CannaMakeADifference Day will be collected and administered by the nonprofit Doing Good Foundation. A grant selection committee comprised of cannabis industry leaders, local government officials, philanthropists and nonprofit leaders will review applications and determine grant awards. The grants will be issued quarterly or bi-annually, depending on the panel's recommendations and best practices. The grant awards will be based upon this criteria:
1) 501(c)(3) nonprofit status with IRS
2) Nonprofit size (Must be under $1,000,000 annual budget and verifiable)
3) Verifiable current annual 990 which can be used for review (if under $50,000 income/annually are exception)
4) Be based in Colorado
5) In good-standing with State of Colorado
6) Financials
6) Projected impact of grant on population served
7) Ability to meet impact goals within 10 months
8) Ability to report impact according to requirements
9) Agrees to provide quarterly updates
10) The nonprofit agrees to post in newsletters, social media, and acknowledge on their website appropriately, as other grantors or sponsors, that they are accepting money from CannaMakeADifference.
**Grants are for general operating or program support only. We are not accepting capital requests.
---
To learn more about working with cannabis companies, subscribe now!